A hill town called Genting Highlands is situated in Malaysia on the summit of Mount Ulu Kali. The Genting Highlands Premium Outlets offer a delightful shopping experience for guests to Genting Highlands. The Premium Outlets provide a wide variety of name-brand retailers, all of which offer discounted pricing, including Kate Spade, Polo, Coach, Boss, Nike, and more.
Taking the Awana SkyWay gondola is one of the greatest methods to reach the summit of Genting Highlands. There is also a glass-bottom gondola available for the more daring traveller. Visitors can stop at Chin Swee station for free on the way up to enjoy the stunning architecture of Chin Swee Temple.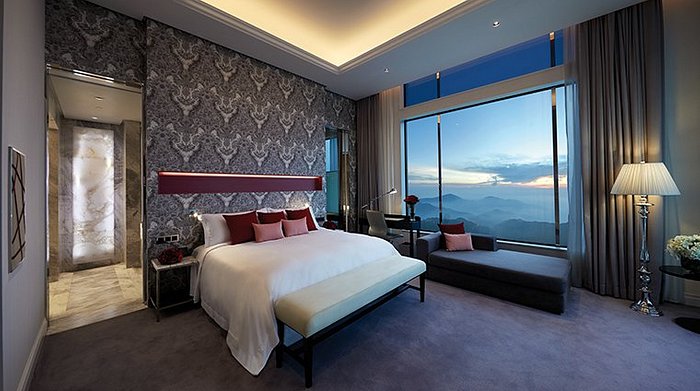 The Crockfords Hotel is the only lodging establishment in Malaysia to have earned the renowned Forbes Travel Guide 5-star rating for four consecutive years (2019 – 2022). Every Crockfords suite has a separate steam room in the room as well as opulent Greek Calacatta marble bathroom equipment. The rooms in this hotel have some unusual designs, such as the Gym Suite, which has a top-of-the-line Italian gym equipment, the Mahjong Suite, which includes an automatic built-in mahjong set, and the Tatami Suite, which includes a Zen tea ceremony area.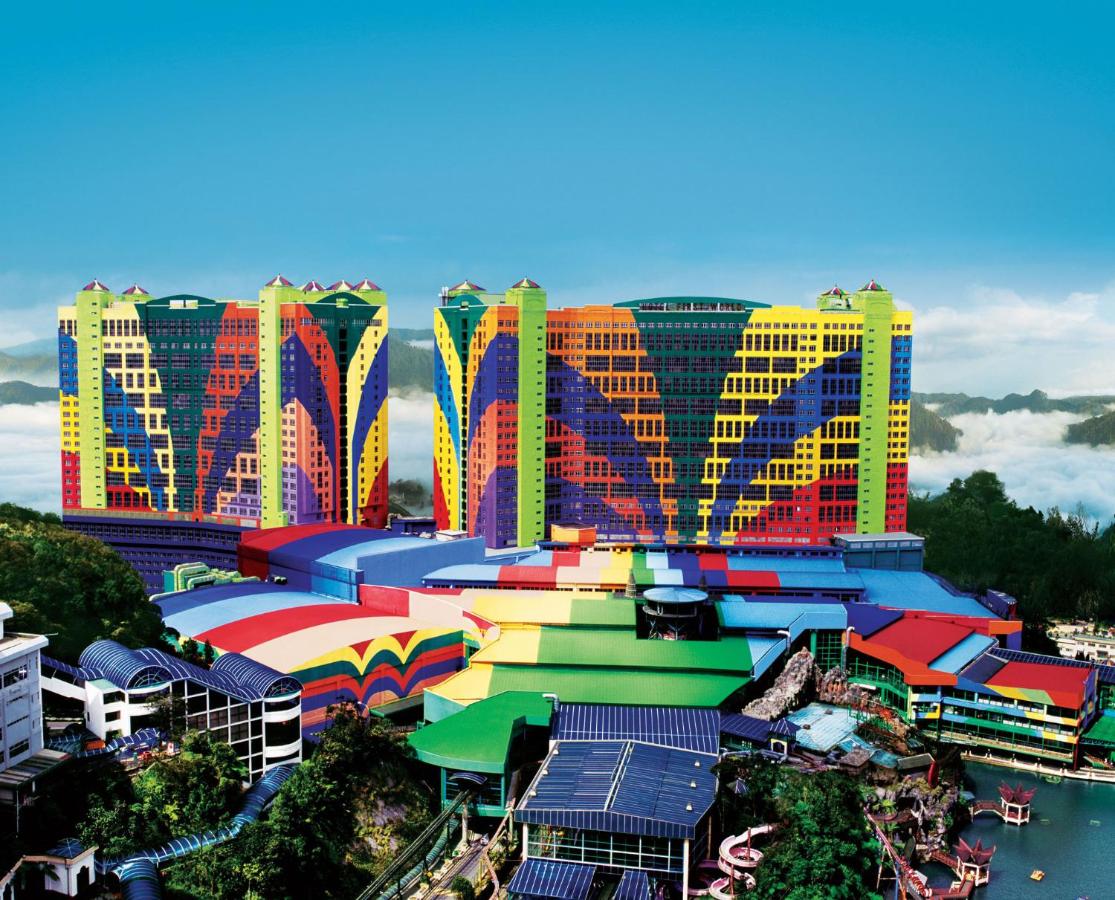 The First World Hotel, which is situated adjacent to the First World Plaza, is one of the most well-liked hotels in Genting Highlands. With a staggering total of 7,351 rooms, it is also the biggest hotel in the world. A shopping centre in Genting Resort called the First World Plaza is located next to the SkyAvenue on the resort's highest point. The First World Plaza, SkyAvenue, Skytropolis Indoor Theme Park, a range of dining options, and the Genting International Convention Centre are all conveniently close to the guests.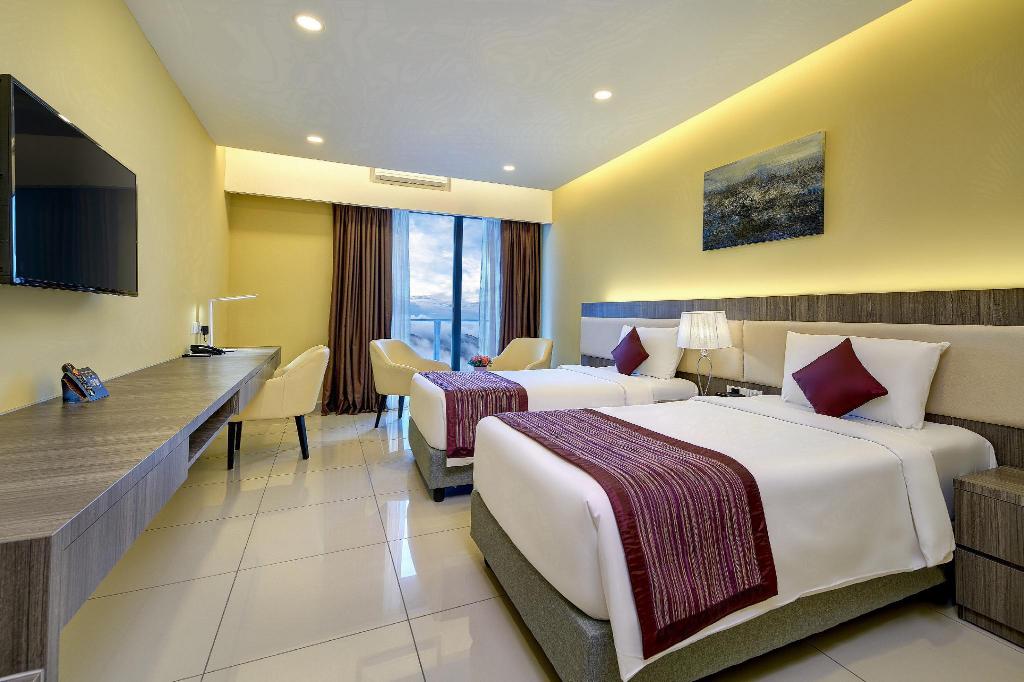 One of the most popular hotels in Genting Highlands, the Grand Ion Delemen Hotel offers an exclusive urban resort experience. Each of the 500 rooms has an en suite bathroom with basic toiletries, a luxuriously comfy bed, and free WiFi. From 6,000 feet above sea level, guests at this hotel can take in an unrivalled vista of the Titiwangsa Range. From a hot steamboat meal at Souper Hot Stone Pot & Grill to an all-day casual dining restaurant at Kembali Kitchen, this hotel offers a wide variety of eating alternatives. Additionally, there is a food stand called Lepak Corner that offers mouthwatering nibbles for supper.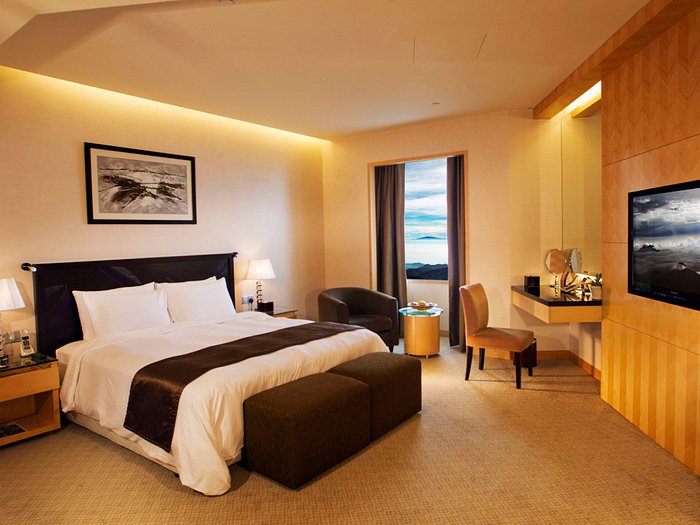 The Genting Grand claims to be the most recognisable hotel at the top of Genting Highlands and has been recognised as a 4-star luxury hotel for five years running by the esteemed Forbes Travel Guide (2018 – 2022). There is a sofa and a bathtub in the Club Suite and Grand Premier rooms. This hotel's amenities include a steam room, sauna, massage room, fitness centre, and complimentary WiFi. Additionally, each day, three Nespresso capsules are made available to hotel guests via a machine.